12 april 2022
10:00
LOCATION: NBC Congrescentrum
Nieuwegein
The Netherlands
REPORT Multiple silver bullets
An integrated approach towards more Dutch energy autonomy, that is what summarizes in one sentence the ERC event in 12 April. In the first live event after the pandemic lock downs, there was a positive atmosphere in the air. Presentations went beyond conversations about challenges. Dialogues focused on solutions and pathways to get there.
In NBC Nieuwegein, during the focus group sessions as well as the plenary event, many ideas were shared, many solutions were presented, some already in progress, and many routes to the new energy system were described. They all led to one overarching idea: there are many silver bullets. And we can cash in on all of them, if we manage to accelerate together.
In his morning presentation
Michal Arament
(Deloitte) described it as breaking through the chicken and egg dilemma of demand and supply in the energy-intensive sectors, and creating cross sectoral integration, such as cement and steel with methanol production. And looking from another perspective,
Jan Willem van Hoogstraten
(EBN) and
Ton de Jong
(TNO) stated in their welcoming words: 'It is not just an energy transition, this is also a feedstock transition'.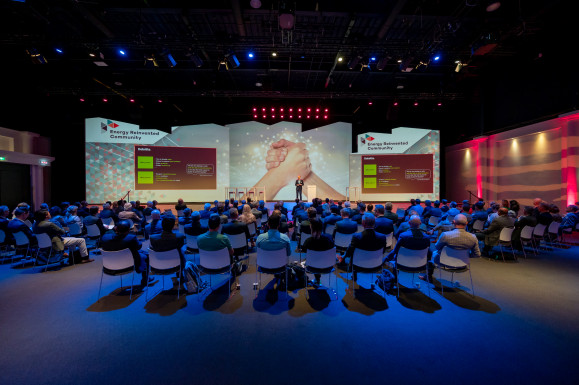 .
Carolien Gehrels
went even further: 'All activities are interconnected, such as housing, circularity, natural and rural areas, mobility. This demands an integrated approach to be laid down in a long-term national Transition Deal which needs to be regionally implemented'. Carolien pleaded: 'Shorten procedures, accelerate implementation, force breakthroughs and fast track transition to re-energize Dutch society.'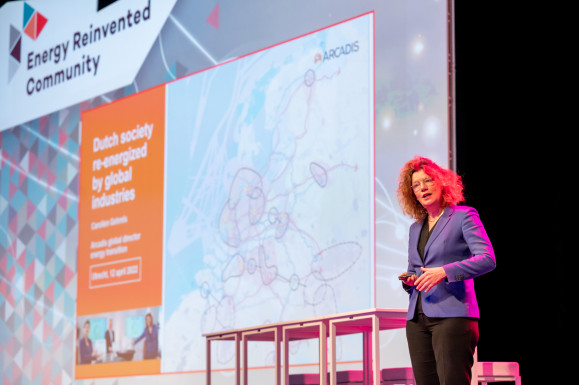 In the first of two practical examples,
Jeroen van Hooijdonk
(Shell Energy and Chemicals Park Rotterdam) described pathways to achieve scope 1, 2 and 3 decarbonisation goals. In addition, he described routes for the industrial re-carbonization by integrating low carbon fuels and chemical products into the system. Subsequently,
Rob Terwel
from Kalavasta presented the Carbon Transition Model, which provides insight into the carbon bookkeeping model of our largest industrial plants with the possibilities to change the indicators (for e.g. feedstock technology) to make different simulations models with the aim to find effective pathways to reduce the C02 footprint.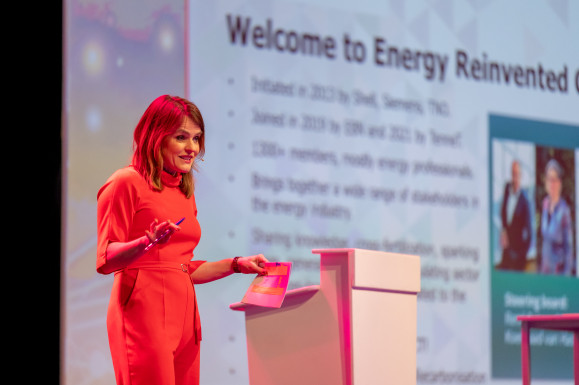 In the panel discussion led by moderator
Sofie van der Enk
, many solutions were discussed. The panelists
Alice Krekt
(Deltalinqs),
Koos Overwater
(Technip Energies,
Johanna Fraki
(Neste),
René Idema
(Royal Haskoning) agreed on the urge to speed up. Koos Overwater: 'We have no time to waste.' Based on the learnings at Neste, Johanna Fraki advised: 'Explore different pathways, not in sequence, but in parallel.' René Idema added: 'We do not have the luxury to choose, we need all available solutions.' The panel also urged awareness on the social aspects of this transition. Solutions are feasible from a technical point of view, and this goes for the economics as well. But this is also a social transition. Johanna Fraki stated: 'It is a change of our lifestyles. We all need to focus on how to do things differently.' In the conclusion the panel was clear, as Alice Krekt summarized it: 'There are multiple silver bullets. Let's explore them. We have no time to waste.'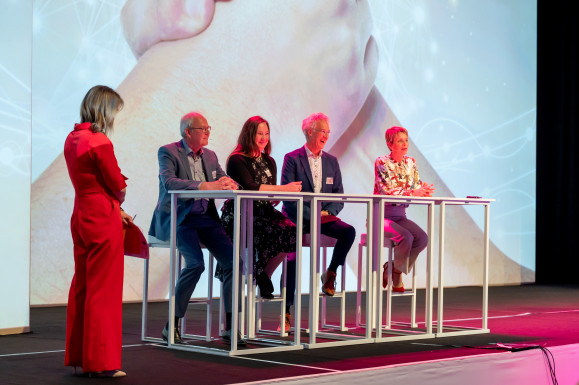 In his keynote speech
Gert Jan Kramer
(Utrecht University) described another way of looking at the transition, as he pointed out that our product-based footprint is also a consumption-based footprint. He described the pathways to achieve the long term solutions of green energy and circular carbon. And to allow space for the mid-term solution of CCS, Gert Jan Kramer said: 'Every CCS project needs a social acceptable narrative.' Gert Jan Kramer concluded with, maybe the most positive statement of the day:
'The Netherlands has it all to become energy self-sufficient for industry.'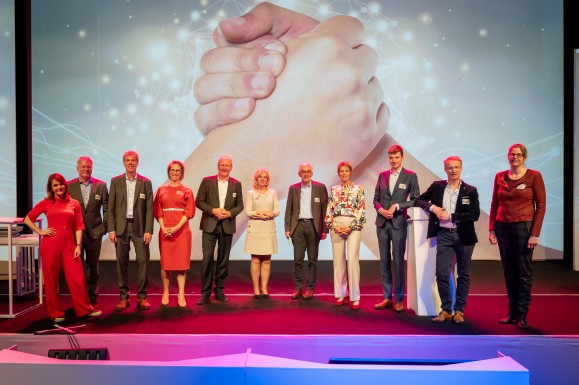 All presentations as well as a summary video of the day and the photos taken can be found at the website
www.energyreinventedcommunity.com
. Login with your personal login code.
Go to
FORUM
, select
EVENTS
and select
2022-04 "CONNECT TO ACT - DE- OR RECARBONISATION OF THE INDUSTRY".
Looking forward to meeting you again on our next event on 16 June,
CONNECT TO ACT - INFRASTRUCTURE OPTIMALISATION
co-hosted with
Dow
at Terneuzen.