25 june 2020
13:00
LOCATION: ONLINE SESSION
13:00 - 14:30
"Well-considered stakeholder management is the cheapest risk mitigation option for your projects".
This phrase illustrates the practical approach our two presenters from BAM take in their daily practice.
In an interactive online session,
Susan van Hees
(team manager environmental movement) and
Patrick Kemperman
(environmental manager), both working for BAM, took us on their journey towards a stakeholder orientated organisation. Using cases in their daily practice, they described the challenges they encounter inside and outside BAM in their efforts of creating awareness, support, understanding and clarity amongst the (local) stakeholders that are or might be impacted by the environmental projects in which they are involved. They also presented practical solutions to the illustrate how they address these challenges.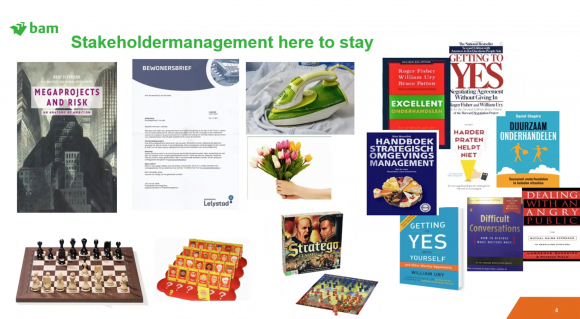 It was interesting to recognise the similarities between stakeholder management applied in large construction and infrastructure projects and the experiences gained within the energy sector.
A recording of the session is available via our working group folder on the Energy Reinvented Community website. The presentations that Susan and Patrick provided are available as well.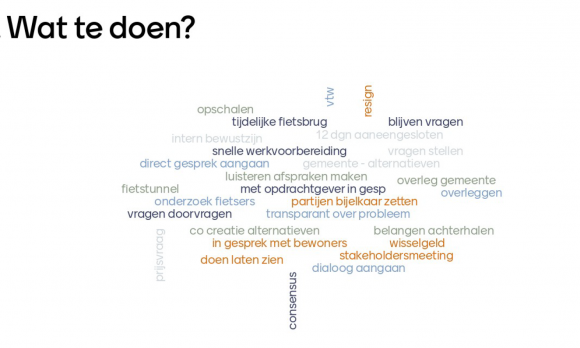 We look forward to meeting you in our next (live) session on 8 October. A save-the-date for the plenary event will follow shortly. Please mark your calendar. We also intend to organise more often online sessions to keep our own community engaged as well. If you have any questions or suggestions, please do not hesitate to contact us.
Best regards,
On behalf of the Core Team,
Susan Kimkes and Jarno Dakhorst
Questions, ideas or other kinds of feedback? Please send an email to connie@energyreinventedcommunity.com