North Sea Energy invites you:

EVENT: North Sea system integration in action
Connecting people and technology for an
integrated offshore energy system

7 November 2022, Green Village Nieuwegein
Supported by Topsector Energy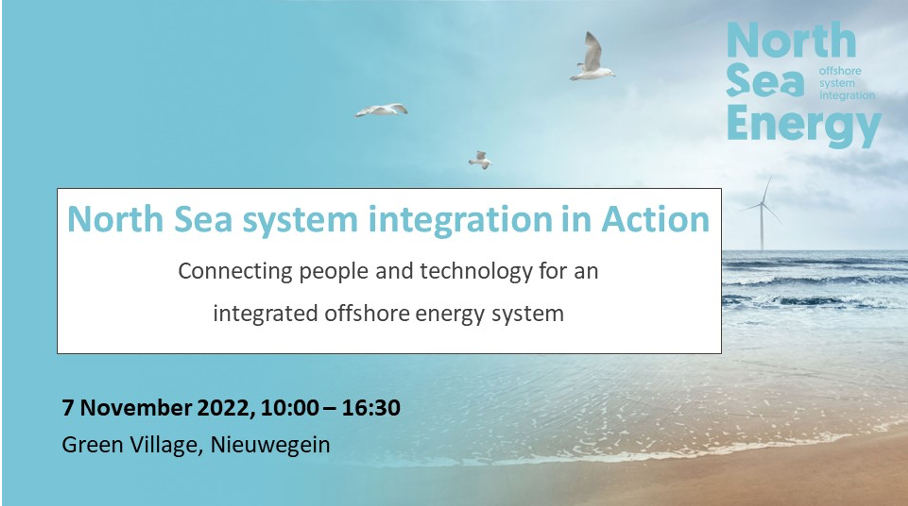 On 7 November 2022 the North Sea Energy consortium organizes the event North Sea system integration in Action.
Together with NSE Business Director Rene Peters and NSE Science lead Joris Koornneef, work package leads will share the results of the program and discuss these with guest speakers from industry, ngo's, research partners and government. As a member from Energy Reinvented Community, you can join this event!
Confirmed speakers include key-note speaker Sandor Gaastra, Ministry of Economic Affairs and Climate.
Insights include:
Development scenarios for three offshore hubs in the North Sea
Design and cost estimates for offshore hydrogen production on platforms and islands
Possible value and impacts on nature when developing the offshore system of the future
Stakeholder perspectives
Safety and risk assessment for offshore hydrogen production
Synergy in shared offshore logistics
The role of the regulatory framework and standardization
Energy system analysis of the north-western European energy system
Action Agenda to actually make this reality
About North Sea Energy
The North Sea Energy Program is a public-private research programme led by TNO. In the program, some 30 international parties from the energy value chain operating on the North Sea are working together. The program investigates the potential of the North Sea for an integrated energy system. Smart connections between the various energy functions in the North Sea can deliver benefits saving society money and time, enabling us to use space effectively and reduce carbon emissions considerably. The NSE program finds it origins in ERC's Offshore Energy focus group. Next year, NSE's research work focuses on a spatial blue print per energy hub that allows for more advanced simulations of the offshore and onshore energy system.
Registration
Join the discussion! Participation is free of costs. To ensure your seat, registration is needed. Visit the NSE website for the complete program and to register your attendance:
MORE INFORMATION AND REGISTRATION