GREENING SECURITY OF SUPPLY
At a breakfast event on 26 January, the Energy Reinvented Community announced its Annual Theme for this year. Under the banner of 'Greening Security of Supply' the ERC will address acceleration of the energy transition within the current energy landscape.
Affordability of energy and energy security of supply have become top of mind for governments and EU, for energy providers, for grid operators and for energy end users, both industry and consumers. In our ERC Community we will explore how can we further accelerate the energy transition, while currently the attention is, rightfully, also drawn to the various pressing issues of today, such as volatile energy prices and geo-political developments.
The ERC will stage three events this year:
28 March: Heat Transition
8 June: Securing Green Energy Supply
9 November: North West European Energy Hub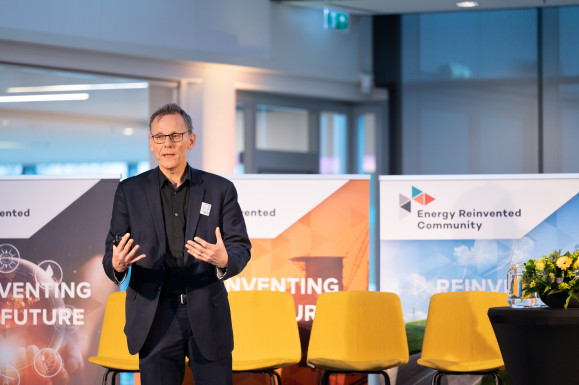 The breakfast event, kindly hosted by Siemens Energy, was kicked off by
Kees Vendrik
, the newly appointed Chair of the National Climate Platform.
Building on the work of his predecessor Ed Nijpels, Vendrik outlined his key priority: "
Encouraging and facilitating dialogue on all levels in society
". In his first few months in the office he observed some positive developments. There are many plans and innovations, there is an irreversible momentum for climate change. The downside is that we are behind schedule, incurring delays, parties seem to be waiting on each other. In short: there is still a lot to do. He also made a strong appeal to better connect and collaborate. Government, industry and civilians should be better connected and collaborate more. These objectives closely resemble those of our own ERC Community.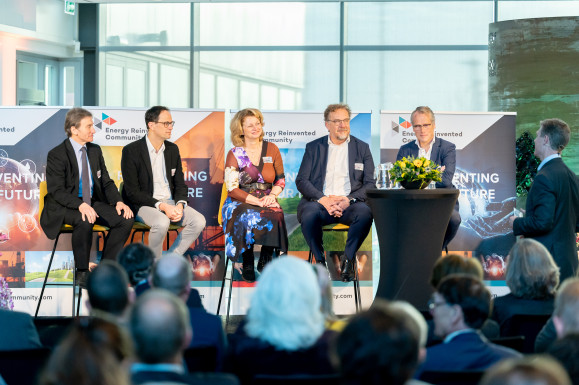 In a subsequent CEO-debate with participants from the ERC partners (
Shell, Siemens Energy, TNO, EBN
and
TenneT
) challenges and opportunities were discussed. Among the topics that came on the table were: collaboration across value chains; grid expansion and the need for flexible energy sources; the plea for a systemic approach; collaboration between knowledge institutes and universities and the war for talent.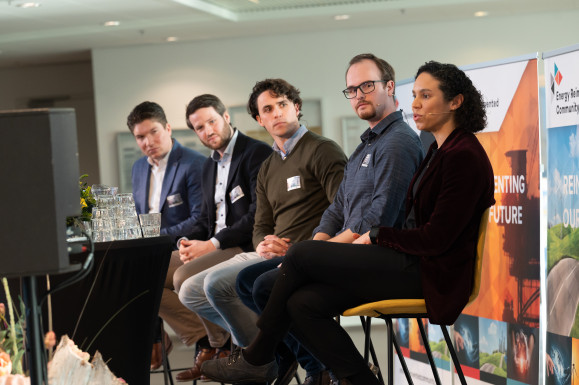 Young potentials from the partner companies took over the baton and discussed ways in which young people can be engaged in the energy transition. All agreed the need for creating more awareness for the opportunities in the energy sector among youngsters in secondary schools. It was pointed out that the energy transition does not only require technical experts, but also legal people, economists and business graduates. Last but not least, the panelists took up the invitation to become more involved in the Energy Reinvented Community and make their voices heard.
The presentation of Kees Vendrik as well as the photos taken can be found at the website
www.energyreinventedcommunity.com
. Login to your personal account.
Go to
FORUM
, select
EVENTS
and select
2023-01 "GREENING SECURITY OF SUPPLY"
.